Happy Finale day, y'all!
As we say our tearful goodbyes to another TMOG season, let's catch up on what's been going on with some of our favorite ladies & gents from TM2.
Adam Loses Custody of Paislee
Who could have possibly seen this coming?
Oh, wait… all of us. We all saw it coming.
It's been a couple of months since the news first broke that Chelsea's ex Adam tested positive for methamphetamine and amphetamine while in the process of suing baby mama #2, Taylor, for custody of their daughter, Paislee. Now we've learned that, according to a motion Taylor recently filed, the failed drug test in question was taken barely 24-hours before Adam was due to have Paislee for the weekend. No more weekends for you, Adam, ya dick!
InTouch reports that Adam's druggy ways have likely lost him custody and visitation rights with his youngest. As far as Aubree goes, her visitation with her dad was already court-ordered to occur only under the supervision of Adam's parents, and it doesn't look like that will be changing as a result of this latest mess.
[Correction: An earlier article reported that Adam lost custody of Paislee, but Radar has since issued a statement that Adam has NOT lost custody at this time.]
To add to Adam's saga, last week Radar leaked an affidavit that Taylor filed back in December of 2014 in which she alleges that Adam murdered two of her puppies, and "possibly" killed the dog of an unnamed ex-girlfriend. As a passionate Crazy Dog Lady, I find this news tremendously disturbing. If it's true (and I think we've all seen that Adam is capable of behaving like a sociopath), then he deserves whatever the court gives him #pupsbeforechumps
As if that isn't enough of Bad Dad Adam, just this morning Radar spilled more information from yet another court filing of Taylor's. The affidavit, which is from January of this year, alleges that Taylor once arrived at Adam's house to pick up their daughter, and found the 3-year old alone on the living room couch while Adam napped in another room. She also claims that Paislee's behavior takes a nosedive when she spends time with her dad.
Adam's response to these allegations? Perhaps Paislee acts out because she misses her dad!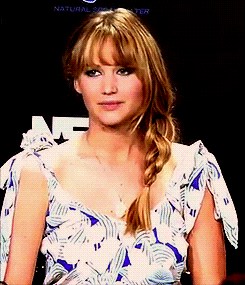 Kail's Vacation Within a Vacation
A pregnant AF Kail has managed to take two vacations in the last couple of weeks! Color me jealous, although her travels are raising some eyebrows.
Earlier this month, some fans reacted with disapproval when Kail went on a trip to Puerto Rico, an area about which the CDC has issued a travel warning for pregnant women because of Zika, a scary supervillain of a virus that is spread through mosquito bites and can cause catastrophic birth defects if a pregnant woman is infected. It's bad stuff, and Kail waltzed into the thick of it in her 3rd trimester.
When Instagram followers asked her about this, Kail said it was okay because she hadn't seen a mosquito, and anyways, she has bug spray, guys! She also says she talked to her doctor before traveling there, but considering Kail is an anti-vaxxer, I have to wonder if by "talked to a doctor", she meant "read on some blogs that it's totally fine."
For her second "Babymoon", Kail took her boys Lincoln and Isaac to the Virgin Islands, causing controversy by lugging her bump onto yet another plane. According to the Mayo Clinic, air travel is considered safe for pregnant women under 36 weeks as long as their pregnancy is low-risk. We don't know exactly how far along Kailyn is, but even if she isn't yet at 36 weeks, she herself alleges that her pregnancy is high-risk.
Last month, before traveling to Puerto Rico, Kail brought a bit of a shitstorm upon herself when she livestreamed a trip to Starbucks (I know, right? She's a caricature sometimes) and wasn't wearing her seatbelt. When viewers commented on it, she allegedly stated that her pregnancy is so high-risk that her doctor told her not to wear one. Girl, what? I get that the pressure of a seatbelt might be tight around your baby bump, but it does that in order to keep you from, ya know, flying out of the windshield and splatting on the freeway.
Is everyone following this logic? Too high-risk for seat belts, not high-risk enough to keep from jetting all over the world in the third trimester. Girl, okay, at this point we're all just hoping the rest of your pregnancy goes smoothly and you bring a healthy baby no. 3 into the world with limited drama.
Javi Reveals His Book Title
After puppy murder and Zika virus talk, let's lighten this up with some dumb Javi news that broke a couple of days ago: The title of his book will be No Guarantees!
Is anyone on Earth actually excited for yet another book by a Teen Mom hanger-on? I'm already immensely disappointed by it, because it was originally going to be called Heartlessly Hustled, in response to Kail's book Hustle and Heart, which I found absolutely hilarious. No Guarantees just isn't bitchy enough. Hopefully it will be a picture book consisting only of cheesy portraits of Javi looking pensive.
Now that you're up to speed, let's get on this TMOG finale! Enjoy it, babies.