Dear readers! Today, June 20th, marks the one year anniversary of Modern Topics as a Teen Mom news, recap and discussion site. We've come a long way, baby, and we have big plans ahead! It's time for a sappy blog post to thank all of you for being there through it all.
First, Imma take a quick walk down memory lane by reviewing our first ever Teen Mom article. Here's a quick excerpt:
"Yo Teen Momfia! I heard you were looking for a place to discuss all the latest Teen Mom gossip. I've had this site laying around and thought we could use it to post some articles and headlines and get some discussion going in the lull between TM2 and TM OG (debuting this August). I, like you, have been a viewer of the Teen Mom franchise for an embarrassingly long time.

I'm currently working with my IT guy to get a separate tab for Teen Mom blog. The "Modern Topics" name came from an idea to discuss current events, books, movies, hobbies & crafts, pets, other trashtastic "reality" tv shows, etc. Maybe one day I can bring Modern Topics to full fruition, but right now I think we're all okay with the Teen Mom focus, right? 🙂"
Thanks to your support, we are closer than ever to that goal.
I know many of you commenters have been here this whole time, and to you I say, Thank you for your continued support! And to all those who have jumped on between now and then, I thank you for joining us!  I owe Leah's Meth Pipe and my dear TMJ friend S. for originally sharing the fledgling Modern Topics with so many people. They got the ball rolling when I was too shy to self-promote.
Some of you may not know the backstory of how Modern Topics came to be. It all started with a little corner of the web called Teen Mom Junkies. I formed several friendships through the TMJ commenting community, including some of the writers. Not just any friends, but the kind who are there for you during your ups and downs. Several of them I've met in person multiple times. We've exchanged gifts in the mail. We've celebrated each other's triumphs, and we've offered shoulders when someone was grieving. I feel incredibly lucky to have gotten to know and befriend such a wonderful group of women.
When TMJ began to disintegrate, my friends and I discussed starting a new version of it–one that kept the timely and humorous news articles, the live recaps, and, most of all, the robust and friendly commenting community. I had a website laying around and, with their encouragement, I took the plunge.
In the past year, I've learned a lot. I've grown a lot, and I have a deepened respect for so many people in this industry. Keeping this site going has been hard, guys, I am not gonna lie. I've had a lot of help from writers like JerseyGirl, Danika, Myabee, and Janel, among others. With their support, I've been able to keep the content on this site fresh so you readers always have something new and interesting to read. Together, these incredible writers have covered shows like American Horror Story, Teen Mom UK, Dance Moms, Counting On, Big Brother and others.
We've also run several fun premiere contests, like Teen Mom Bingo and the Teen Mom 2 Caption Contest, and given away some gift cards as prizes. I hope to start doing that again for the Teen Mom 2 premiere, so get those bingo markers ready. I'm also planning some additional fun "Which Teen Mom Couch Friend are You?" type quizzes.
Through it all, Modern Topics has had its ups and downs. At times, I've had a difficult time keeping up with the news due to work obligations, illness…just life in general. There have been several times I just wanted to walk away from the stress, particularly after the death of Valerie Fairman, but there is one reason I didn't: the commenters. Seeing new comments every morning put a name and a voice to the otherwise faceless statistic of readers. It showed me that someone, somewhere cared and appreciated the work we were doing. And I am so, so happy to say that we've never had any drama in our comments section! Everyone here has expressed themselves so intelligently and so respectfully–I am truly over the moon about that. I've seen some vicious reality TV discussions, and I'd always hoped Modern Topics would be different. When it comes to trash TV watchers, I truly believe Modern Topics has the best of them! 🙂
Anyway, this is just a big thank you to all of you. To all of our commenters. To all of our lurkers. To all of our writers, past and current, who have worked so hard to keep things fresh and interesting for everyone. I mean it when I say I couldn't have done it without you all. It's truly been a team effort. When I started this site, I hoped I could give back to the community that had been there for me. I hope I can continue to do so for both our commenters and our writers.
So Here's to One Year, and Here's to Many More. Cheers!
Sending Love,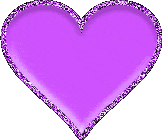 El
P.S. Keep your eye out for some cool new changes coming up soon!